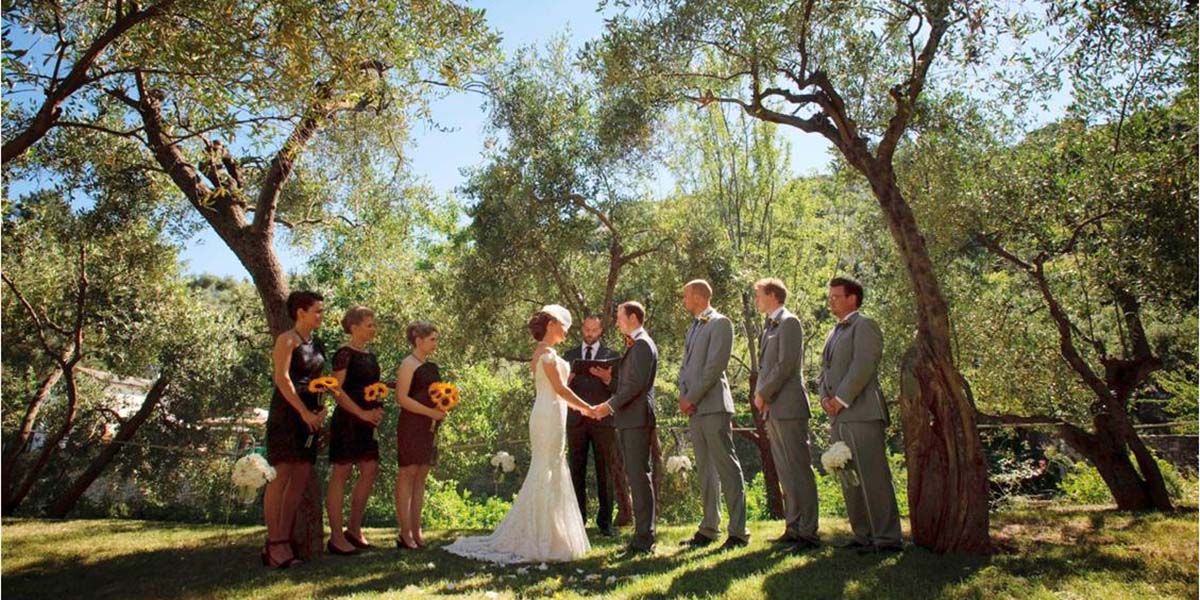 16 Nov

Anne and Christopher's Cinque Terre Wedding

Real Wedding Feature: Five Lands, Five Tips, Five and a bit Pics.

American, Anne, and Norwegian, Christopher, first met as international students at the University of Southampton in the UK, where a karaoke duet of Bon Jovi's Living on a Prayer sparked a special love that would span the globe. Moving from the UK to America together, it was while hiking in the Santa Cruz mountains, south of San Francisco, that Christopher proposed to Anne. And for this beautiful, creative and very innovative international couple who love travelling, healthy living and good food (check out Anne's delicious food blog: Waffle Hearts) a destination wedding on the Cinque Terre was the perfect spot to bring together their family, friends and cultures from both sides of the Atlantic to tie the knot.

Why a destination wedding? Being from two different countries it was difficult to choose which one we should get married in so we chose neither. That's when we began our search for a country that we both felt a connection to, as well as one that would be enticing for our guests to come to.

Why a Cinque Terre Wedding in Italy? We had vacationed there once while dating, and fell in love with the landscape, the food, the people and the towns. We knew our guests would love it there as well, and that it would make a great family vacation for everyone.

How was the planning process? The search for a wedding planner was difficult, but once we found Cinque Terre Wedding the planning process was very simple and straightforward. For each decision that had to be made a small but ideal selection of choices was presented for us to pick between. All we had to do was make a few decisions and Melina did the rest.

What was the best part of your Cinque Terre Wedding in Italy? The whole day was so amazing that it is hard to pick a specific moment, but we fondly remember the ceremony and especially sharing our vows with each other and all the guests.

Top Tip for future Cinque Terre Wedding Brides and Grooms? Make sure to dedicate enough time before the wedding to see all of the Cinque Terre area. We invited all of our guests to join us for the week leading up to the wedding, and were able to spend lots of time with them seeing the local sights. Our wedding venue was in Monterosso at the Buranco winery, which also has several little cottages that can be rented as accommodation. We rented out all of them for the week and had the entire wedding party staying with us, which was ideal having everyone in one place and being able to use the dining facilities on property. We would often pick up food in town and bring it back to the winery so we could all eat together. Many of the restaurants are quite small which would have made this difficult.