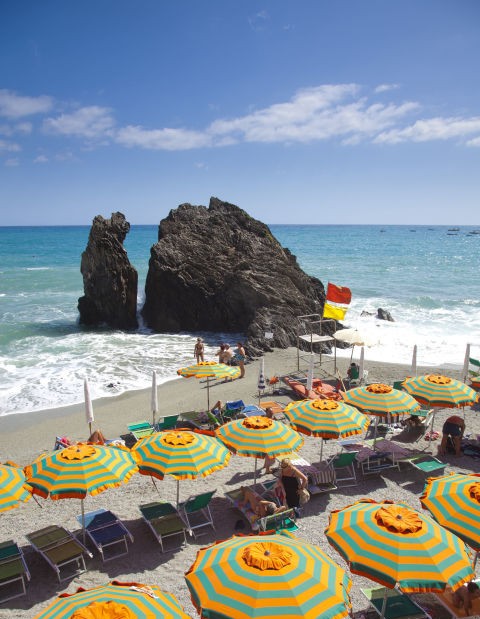 20 Dec

Beach wedding at the best beach in the world

Well, this is a bit exciting. Harper's Bazaar Magazine has just voted Monterosso al Mare, Cinque Terre, one of the best beaches in the world!

With so many beautiful beach wedding settings we think it's pretty damn awesome that Monterosso, the first village of the Cinque Terre, is wearing the beauty crown.

And having Harper's Bazaar as the judge makes it all the more sweeter. As America's first fashion magazine, Harper Bazaar has been naming the best of the best in the world for fashion, beauty and popular culture for 150 years.

So it's basically the grand master Yoda of style for our galaxy. Just a little less green and a little less otherworldly.

So with the force of Harper's Bazaar's announcement we were chuffed to discover that out of all the hundreds and thousands of beaches dotted around the world, our beach, right here on our front door, was ranked in the top 16.

And how chuffed were our couples who have celebrated their beach wedding here? We all knew it was a beautiful setting for a destination wedding by the beach but Harper's Bazaar's judgement takes beauty to a whole new level.

Some of our Italian destination beach wedding venues that have a view of Monterosso beach include the ancient Vineyard, medieval Hermitage, cliff top Restaurant and Saint Francesco Terrace.

Enjoy some real wedding features of destination weddings held with this beach view as their backdrop here:
Dominque and Rick
Noel and Razia
Paola and Sergio
Steph and Ben

And if you've always dreamed of a beach wedding in Italy in front of a beach that just happened to be one of the best in the world contact us to find out more.

Meanwhile enjoy these dreamy shots of Monterosso beach – makes you want to jump straight in and say "I do!", right?

Photos by Ed Peers and Cristiano Bizzi.