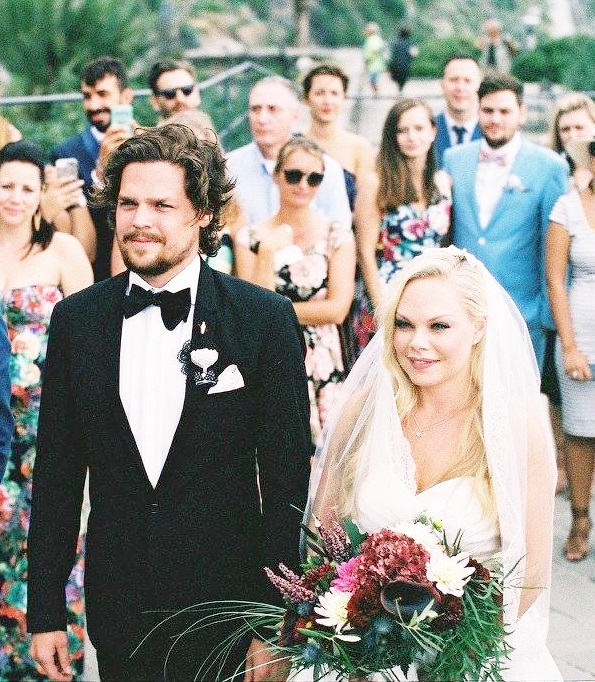 21 Dec

Leonardo DiCaprio –esque groom marries his beautiful southern belle in Cinque Terre wedding!

It was holiday time, Puerto Rico, when American born Melody decided to spend her day by the hotel pool. Little did she know it would be a decision that would change her life forever. As she lazed by the pool, in true Great Gatsby gentleman style, Czech Republican born Zdenek, bought Melody a simple cocktail.

Though "simple" may be a slight understatement as Leonardo DiCaprio lookalike, Zdenek, is also one of the world's top bartenders, so his cocktail was sure to make a lasting impression on the gorgeous southern belle. And that it did.

Since that cocktail Melody and Zdenek have embarked on a grand adventure in life and love together: living in India and Singapore, launching a start up business, Proof & Company Singapore, which sees them traveling the world as some of the most respected names in the bar industry, and holidaying in their Indonesian hideaway on Nikoi Island – the spot of their magical wedding proposal!

And for this successful international couple, who were looking for a relaxed and fun celebration with just their closest friends and family, Vernazza's old world charm was the perfect destination for their wedding in Italy in front of the Mediterranean Sea.

Why a destination wedding? We chose a destination wedding because we live so far from each of our families. Mine in America and his in the Czech Republic and we live in Asia. We all had to meet somewhere in the middle and Europe was the most convenient for everyone.

Why the Cinque Terre in Italy? I grew up on the water and have always wanted to get married on the water. It wasn't an option, we had to. Our friends had already gotten married at Lake Como so that idea was out. Our friend recommended the Cinque Terre, we looked it up and went for it!

How was the planning process? It was quite easy. I felt like I did almost nothing to plan. Melina did it all for me! The worst part of the process was selecting our guests as we wanted to keep it small and my dress.

Being from the southern states of America we are conditioned to plan weddings to the very last detail and most brides don't even hire wedding planners. I tried to relax into the process but never did completely. But whatever Melina did to pull off such a magical wedding was nothing short of a miracle. She made our vision come to life in a way that I could have never imagined. Even though I am a control freak, I felt comfortable and confident in the decisions that she made and felt like she knew best. I trusted her judgement, opinions and recommendations and by doing so, she created the most beautiful wedding.

Best part of your day: That's a good question. I think the best part was after the ceremony was over and our photographer ran to the top of the castle to take group photos and the music was playing. It was a tiny moment in such a huge day that made me really take a step back to realise what we had just done in such an exquisite place. It was just breathtaking.

Top Tip for future Cinque Terre Wedding Brides and Grooms? Let go and let Melina do it. Hooray for Cinque Terre Wedding! We love you guys!